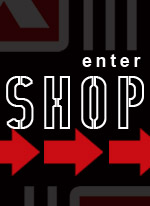 12.09.2006

20 YEARS OF SUICIDE COMMANDO : THE FACTS !

It doesn't happen that often that a band can prove 20 years of experience, SUICIDE COMMANDO can ! Started back in 1986 and influenced by EBM legends like Klinik, Skinny Puppy, Front 242 ... SUICIDE COMMANDO today became a legend themselves. Not just because of their remarkable long state of existence, but also because this belgian one man commando over the years bombed us with numerous clubhits like "see you in hell", "hellraiser", "love breeds suicide", "cause of death: suicide", "dein herz, meine gier", "face of death", "bind torture kill" ... to name just a few.
SUICIDE COMMANDO without a doubt can be seen as one of the leaders and examples of today's endzeit EBM scene.





12.09.2006

20 YEARS OF SUICIDE COMMANDO : THE BOX !

To celebrate this unique anniversary SUICIDE COMMANDO soon will release a special limited boxset, most likely to be called "X20". This special sized box will include 3 (!) discs, a booklet including unique photomaterial of the band and a special surprise (some people probably will call us crazy, so be surprised !).
The 3 discs will include a (live) dvd (including different live recordings to be recorded in Dresden and/or Berlin in October ... for details check out our live action page !), a special remix cd featuring remixes by some of the biggest names in the scene, and a "best of" cd !
Release of this special anniversary boxset is planned for early 2007.

More details in our next newsletter(s), so stay tuned for more !



12.09.2006

20 YEARS OF SUICIDE COMMANDO : THE EVENT !

To celebrate this special birthday SUICIDE COMMANDO is also planning a special anniversary event at the KulturFabrik in Krefeld (Germany).
This event originally was planned for Dec. 2nd, but due to organisational reasons this special fest is now delayed till early 2007. The bands already announced to play on Dec. 2nd (Noisuf-x, Dioxyde, Insekt ...) most likely also will play on the new date.

As soon as a new date is set and confirmed we'll let you know.
So more details will follow soon !



12.09.2006

SUICIDE COMMANDO IN DRESDEN & BERLIN

On Oct. 20th and 21st SUICIDE COMMANDO will catch up 2 of their recently canceled/delayed "bind, torture, kill" tourdates, and this in Dresden and Berlin.

On friday 20th of October SUICIDE COMMANDO will do an exclusive live show at the Reithalle Strasse E in Dresden. Support acts will be This Morn' Omina and Insekt.

ATTENTION : This show especially will be filmed for the planned (live) dvd due out in early 2007 (see above), so put on your best (dancing) shoes !

And on saturday the 21st of October SUICIDE COMMANDO will do another show at the K17 in Berlin.
By the time we're writing this newsletter it is still unsure whether this show also will be filmed or not, but check out our next newsletter for more details !
Support acts in Berlin will be This Morn' Omina and Pain Bastard !

Check it out !




12.09.2006

SUICIDE COMMANDO ONLINE SHOP COMING SOON !

Good news for all our fans who're experiencing problems to buy and order our merchandise ! In the next couple of weeks we'll start our own ONLINE SHOP (on the suicide commando website at www.suicidecommando.be ) where you can buy all your favorite SUICIDE COMMANDO merchandise goodies (cd's, stickers, t-shirts, sweaters, exclusive items, patches ...).
We also will sell all NTP (suicide commando, insekt, fractured, dioxyde, controlled collapse ...) products in this shop, so check it out soon !

We hope to go online by October the 1st, so check out our website regularly for more details.



12.09.2006
SUICIDE COMMANDO LIVE DATES


SUICIDE COMMANDO live dates coming up next:

16.09.2006 Universal D.O.G. - Lahr (Germany)
20.10.2006 Reithalle Strasse E - Dresden (Germany)
21.10.2006 K17 - Berlin (Germany)
05.11.2006 Islington Academy - London (UK)
09.12.2006 Zwart Werk festival - Beernem (Belgium) *

* special 20 years of SUICIDE COMMANDO celebration show, exclusvely for Belgium !

You can find more details in our live section !


















:: promo pics ::