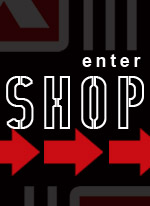 15.10.2006

SUICIDE COMMANDO @ BLACK CELEBRATION

SUICIDE COMMANDO will be headlining the next Black Celebration festival in London (UK) on sunday the 5th of November.

Other bands playing at this festival are XPQ21, Psyche, V2A, Chaos engine ... and many more.

It will be your last chance to see SUICIDE COMMANDO on british soil this year, so don't miss this exclusive show !

More details about the Black Celebration festival can be found at

www.flagpromotions.com

!

15.10.2006

SUICIDE COMMANDO SHOW IN DRESDEN TO BE FILMED

The upcoming SUICIDE COMMANDO show in Dresden (Reithalle strasse E) on October the 20th will be especially filmed for the planned (live) DVD to be released as part of the X20 anniversary boxset early 2007 !
So we hereby want to invite all our die hard fans to join us on this special date in Dresden, and maybe you'll see yourself eternalized on DVD.



15.10.2006

SUICIDE COMMANDO - X20, THE BOX

More details about the planned X20 anniversary box ...
Besides the planned (live) DVD, including several live takes from our live shows in Dresden (see above), Kopenhagen (Das Boot festival), Zillo 2004 ..., this anniversary box also will include a remix CD (including remixes from Suicide Commando, SITD, X-fusion, Dawn of Ashes, Grendel, :wumpscut:, Combichrist, Spetsnaz, Agonoize, Solitary Experiments ...), a "best of" CD featuring the biggest hits from SUICIDE COMMANDO (all re-mastered !), a special booklet including exclusive photomaterial from the band throughout their 20 years ... and a special SURPRISE !!!

Release date on NTP/Dependent is scheduled for early 2007, so watch out for it !
More details in our next newsletter(s) !



15.10.2006

JOHAN VAN ROY GUEST DJ AT NACHT DER MASCHINEN

Johan Van Roy (aka SUICIDE COMMANDO) will be special guest DJ at the NACHT DER MASCHINEN party on Nov. 18th in Halle 2 in Hanau (Germany).
It will be the last Nacht Der Maschinen party of 2006, so put on your dancing shoes ...

More info's about the Nacht Der Maschinen parties and other events in the Frankfurt area can be found at www.electronicdanceart.de !





15.10.2006

SUICIDE COMMANDO LIVE DATES


SUICIDE COMMANDO live dates coming up next:

20.10.2006 Reithalle Strasse E - Dresden (Germany)
21.10.2006 K17 - Berlin (Germany)
05.11.2006 Islington academy - London (UK)
09.12.2006 Zwart Werk festival - Beernem (Belgium) *

* special 20 years of SUICIDE COMMANDO celebration show, exclusvely for Belgium !

SUICIDE COMMANDO guest DJ dates coming up next:

18.11.2006 Halle 2 - Hanau (Germany)



You can find more details in our live section !



















:: promo pics ::